Burglary is all too common in the United States. So, in order to ensure that your property is always protected, you need to create a safe, secure environment that deters intruders. In fact, all you need to do is implement these home security tips in your home.
Valuable Home Security Tips for Property Owners
Doors
Doors and entrances are the primary ways that burglars get in your home. Even if they are locked and secure, there are still a few glaring holes through which intruders can enter.
Change all locks when you move into a new address or lose your keys.
Since spring-latch locks can be picked with just a credit card, it helps to install at least a one-inch deadlock.
Remember, doors with too much space between the door and the frame are prime for break-ins, so reinforce yours with a sheet of metal or plywood.
If your door frame is rotted, intruders can easily pry through. Replace all rotted doors with new, solid wood.
If you have any sliding doors, set a pipe or bar in the metal track when you leave so no one can physically open it.

Windows
Intruders can also access your residence through the windows, especially because so many people neglect them when securing their home.
That's why you need to reinforce all of your home's windows with one or more locks, shatter-proof glass or even smaller panes instead of just one open sheet of glass.  These days, you can even equip your alarm system to alert you when windows are opened.
Lastly, when installing your window, put solder on the screw heads so no one will be able to unscrew them after cutting into the windowpane.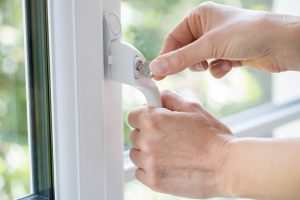 Other Tips and Tricks
Other prominent home security tips involve making it seem like you are home when you are out. Aside from the addition of a home security system, add motion-sensor lighting to the outside of your home. It also helps to leave lights and radios on in your absence.
Or, you could install a camera surveillance system to patrol your property. Just make sure it covers the entirety of your yard and all of the entrances. Modern devices also allow you to view the transmission right on your smart phone.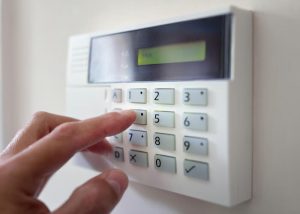 No matter which home security tips you implement, you need to always make sure to lock up when you're home and away. You would be surprised to see how many break-ins occur just because a door or window is unlocked.