Did you know that, according to the National Retail Federation, shoplifting costs American retailers over $45 billion annually? If your store is experiencing disappearing merchandise or opened packages, then this shouldn't come as a surprise. Luckily, if you're looking to prevent or cut down on retail shrinkage in your store, pay attention to these proven loss prevention tips.
Professional Loss Prevention Tips for Retailers
Stay Organized
One of the biggest clues that something is missing from your store is empty shelf space. However, when your store is disorganized, you might not be able to tell if something is actually missing until it's too late.
Therefore, your store should be kept as neat and organized as possible. One good tactic to implement is "facing" your merchandise. This requires you to put all of your products to the edge of a shelf, creating a distinct wall of merchandise. That way, you will easily be able to tell if something isn't as it's supposed to be.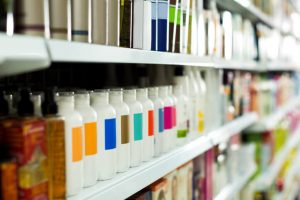 Protect Big-Ticket Items
Anyone who shops regularly knows that most stores will keep some of their most expensive items under lock and key. By creating more hurdles for potential shoplifters, you make it much more difficult to steal anything.
Additionally, you can equip some of your items with censors, seals or magnetic clips that can be removed at check-out. An alarm will sound if merchandise with censors is taken outside of the store.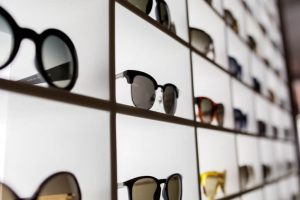 What to Look for
While there's no specific profile, behavior or appearance associated with shoplifters, there are a few things to watch out for. Sometimes, you will notice a shopper spending more time closely watching cashiers and sales associates than on shopping. Other times, a shoplifter will hide products in items like:
Clothing
Handbags
Umbrellas
Strollers
Already-purchased merchandise
Another thing to look out for is someone entering a dressing room with several items but only leaving with one. That's why most stores impose a limit on the number of items you can bring in.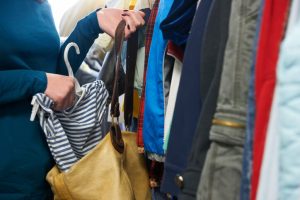 Store Setup Techniques
For utmost loss prevention, there are a few tactics and techniques that you can implement in your store. First of all, video surveillance cameras are a must. If you're unable to catch a thief in the act, you can check the tapes and hopefully apprehend them the next time. However, in areas where cameras can't see, it's a good idea to install mirrors.
Last but not least, position your check-out so that customers will have to pass it when exiting the store. This will help you keep a close eye on who comes and goes.
Loss prevention is an important, yet difficult, responsibility for retail stores. However, it'll be that much easier when you implement these essential tips and tricks.